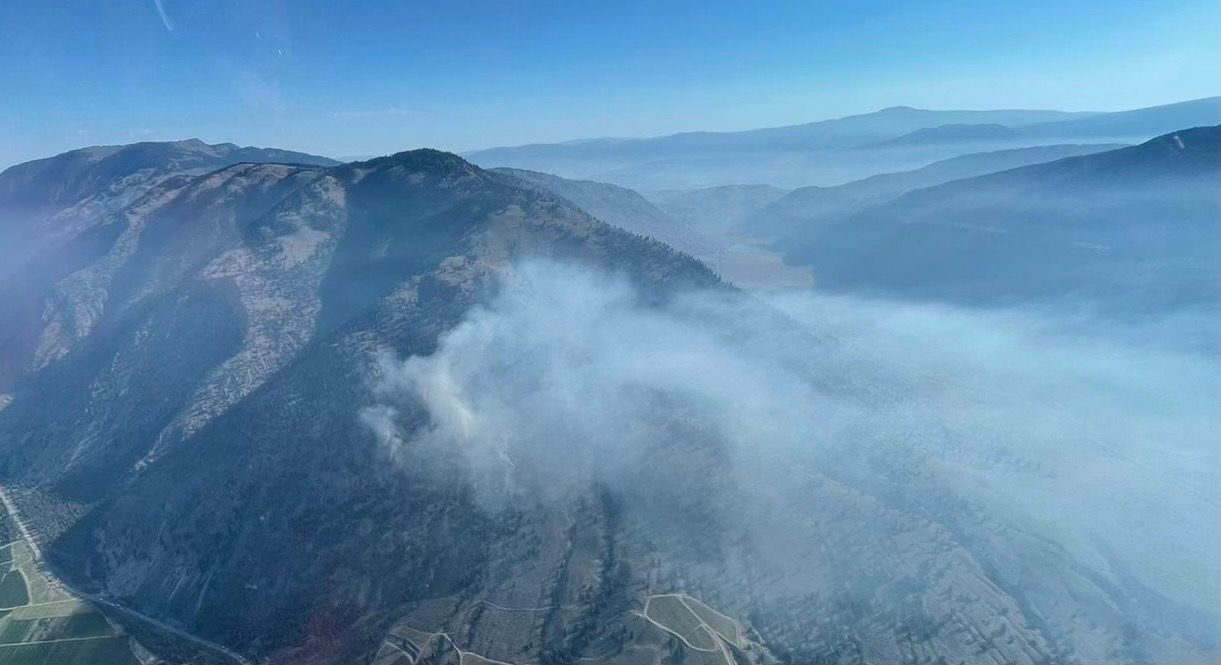 The start of MKSP 2022 is just over a week away, and we're very excited about the amount of interest shown in the "rebirth" of our star party after two years off.
There is also concern — as usual — about wildfires and the possibility that our dark skies will be compromised by smoke. Let's look at that. Overall, the 2022 wildfire season has been very mild compared to last year's when the mere threat of fire was enough to make us cancel. The danger rating in the region surrounding Mt. Kobau is currently high — quite normal for this time of year, and shy of the extreme rating that characterized much of last summer.
Two specific fires, though, have our attention. One is the Keremeos Creek fire, a little over 20 km to the north of Kobau. Burning since July 29, it has blackened some 6700 hectares. No direct threat to Kobau, it will surely smoulder throughout the star party and emit considerable smoke. Our experience with previous fires in the vicinity, though — like the giant one just across the valley to the west in 2018 — tells us there can still be plenty of dark, starry sky after nightfall, when fire smoke tends to descend affecting only the lowest altitude observing.
The second fire is a brand new one near Highway 3 SW of Kobau, started by a vehicle fire last night. It has spread to over 25 hectares on the lower slopes of Richter Mtn (a lower peak adjacent to Kobau), and reminds us of the 2019 fire which also charred part of Richter Mtn in the week before MKSP, then died out, having had almost no effect on the star party. We will be closely monitoring the new fire; it's only half the distance of the Keremeos Creek blaze, and the success of firefighting efforts in the next couple of days will tell us a lot.
Those who want us to predict (with any accuracy) the sky conditions during MKSP 2022, however, will have to wait along with the rest of us. I'm an optimist, but confidently forecasting mountaintop weather days in advance is more the province of fools than optimists!